A photo-op with a group of MAGA-minded motorcycle enthusiasts in New Jersey revealed some very pro-gun leanings after scrutiny from Shannon Watts.
With a laser focus that Jim Garrison would be proud of, the Moms Demand Action founder took to social media to blast the collection of patches worn on the vests of assembled Bikers for Trump members at an event in Bedminster over the weekend.
"In case you can't read it, the President is standing with bikers whose jacket patches read '@NRA' and 'I
guns and titties,'" said Watts, who joined with Mayors Against Illegal Guns founder Micheal Bloomberg in 2014 to form Everytown.
Besides the titties and NRA patches, one of the men can be seen to wear a patch that says "2nd Amendment– 1789– America's Original Homeland Security" over a set of crossed shotguns and a skull.
According to MyCentralJersey.com, the by-invitation-only biker rally took place Saturday at the Trump National Golf Course despite rainy conditions. As shown in pictures posted to the President's twitter account, he took part in an impromptu Pledge of Allegiance to the Flag along with the assembled supporters which included military veterans and members of law enforcement.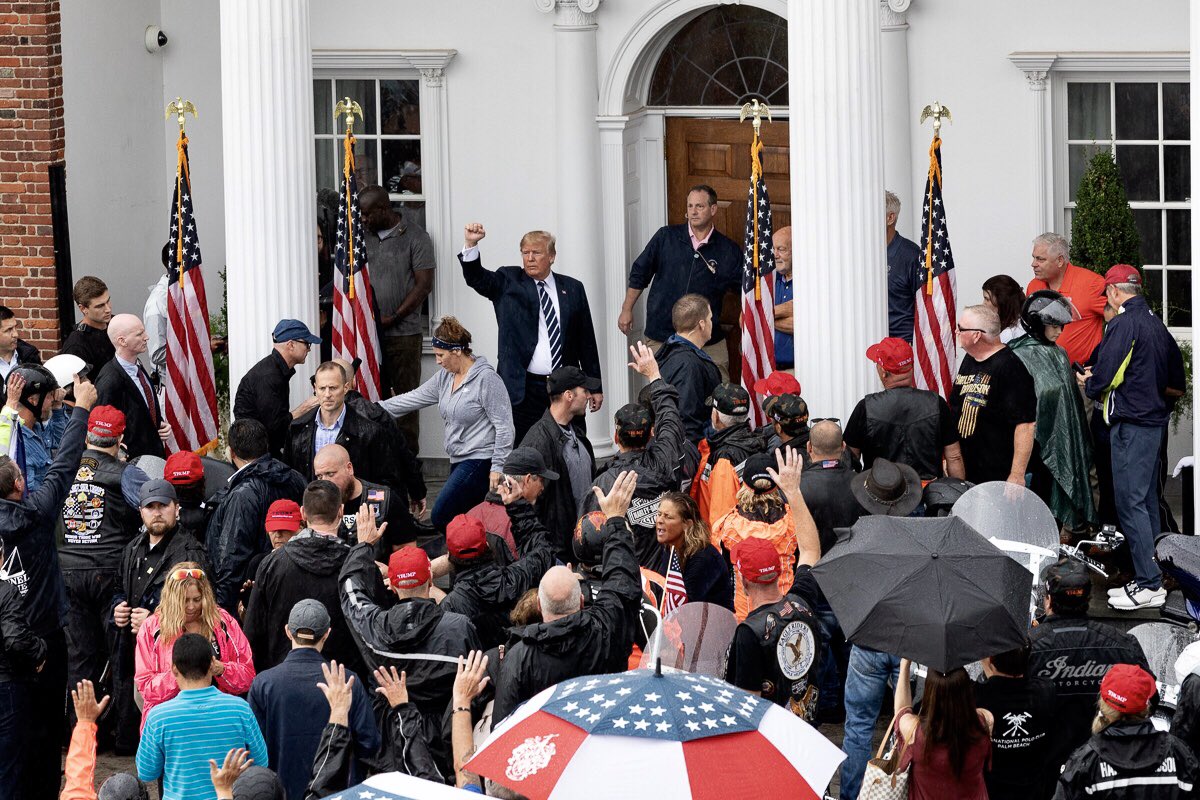 "We came outside and he wanted to hear the bikes run," said Larry Peters, vice president of the Bridgewater Eagle Riders Aerie #2137. "So we started the engines and we revved the bikes for him. He was giving us the thumbs up. I had asked him if it was possible for all of us to do the Pledge of Allegiance with him and he said he wouldn't have it any other way. He brought us up on the steps with him and we proceeded to lead the entire group and it was absolutely incredible.
Article written by: Chris Eger for guns.com