Posted by jhingarat21 on 3rd Aug 2015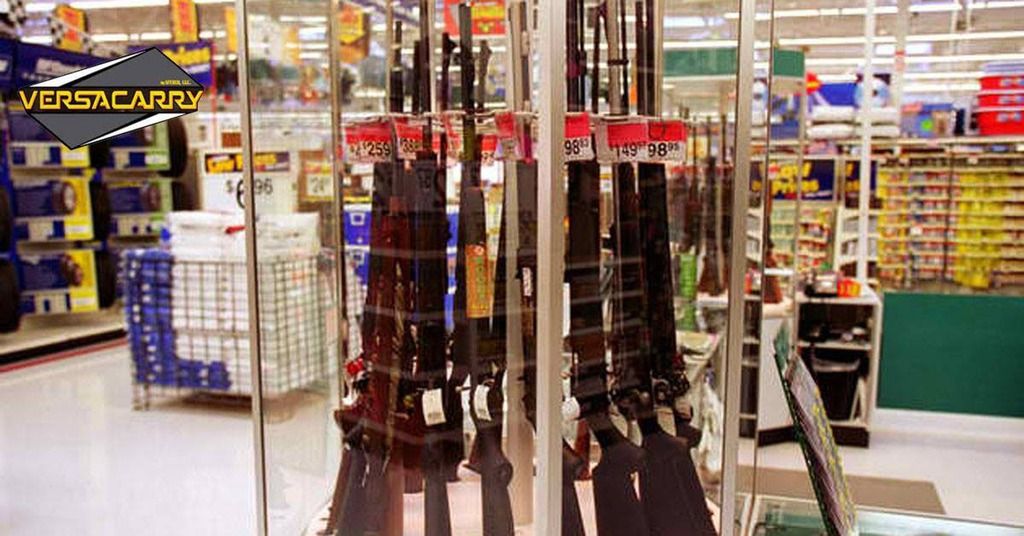 "Our public money must not be invested in companies that fundamentally undermine our public safety."
NEW YORK — New York City may divest hundreds of millions of dollars from Walmart and other big-name stores that sell guns and ammunition less than two years after it yanked investments in the country's biggest gun manufacturers.
Trustees for the New York City Employees Retirement System, or NYCERS, one of the largest U.S. pension funds with more than 300,000 active members, passed a resolution this week to study the impact of selling its shares in major gun retailers, including Walmart, Dick's Sporting Goods, and Cabela's.
"Our nation is bleeding from gun violence, and we cannot and should not bolster the gun retailers whose weapons are used to kill and maim our citizens," Public Advocate Letitia James, who introduced the resolution, said in a statement.
"Our public money must not be invested in companies that fundamentally undermine our public safety," James continued. "We need to study the potential consequences and risks of continuing to own equity and fixed income holdings in gun retailers, whose weapons and ammunition reach the streets, towns and cities across our country."
James, in a New York Daily News editorial Thursday, called on the city's four other pension funds to pass similar resolutions.
New York City's five pension funds have nearly $300 million invested in Walmart. NYCERS alone has 1.2 million shares of Walmart, valued at $109 million.
In her editorial, James pointed to the deaths of people across the Northeast killed with bullets or firearms purchased at Walmart, the foremost U.S. gun retailer.
"Just over three weeks ago, two people in Pennsylvania were killed in their car with ammunition purchased at Walmart," James wrote. "Over a period of several weeks this spring, a 22-year-old man killed seven men and women in New Jersey and Pennsylvania with ammunition purchased at Walmart. And in March, a Cornell student killed his father in New York using a firearm purchased at Walmart."
James emphasized that Walmart "doesn't just sell hunting rifles," but also assault-style rifles with high-capacity magazines, semi-automatic weapons and ammunition.
James also highlighted millions of dollars Walmart has given to political candidates endorsed by the National Rifle Association, as well as the company's previous ties to American Legislative Executive Council, an advocacy group opposed to gun control that Walmart quit in 2012.
"If we want real change, we have to hit Walmart where it hurts: in their pocketbook," James wrote. "New York City must divest the hundreds of millions of dollars we have invested in Walmart for far too long, dollars that are only fueling violence and undermining the greater public interest. Once our nation's largest city does so, I know other states and municipalities will follow suit."
Walmart spokesman Randy Hargrove told The Huffington Post Friday that the company doesn't comment when individuals decide to buy or sell shares. Hargrove noted the company has more than 3.2 billion shares outstanding.
Walmart has a "longstanding commitment to [sell firearms] safely and responsibly through trained associates and compliance with our standards," Hargrove said. "Those standards greatly exceed what's required by the law."
In 2008, Walmart reached an agreement with then-New York Mayor Michael Bloomberg — founder of Mayors Against Illegal Guns — to toughen policies for gun sales.
New York City has some of the strictest gun regulations in the country. Ninety percent of guns recovered from crime scenes here in 2011 were traced to out-of-state sources, predominantly Southern states with lax gun laws.
More than 12,000 Americans were killed by guns in 2013 — an average of 30 per day.
NYCER's study into divesting from Walmart and other gun retailers may conclude as early as September, when the trustees are next scheduled to meet, according to the Public Advocate's office.