Underground Guardian Holster - Black Vault - Black
SKU:

Underground-Black-Vault-Black

How to Select Your Holster Size:

The first dropdown is a "Sizing Guide" that has a list of make and models, and the holster size listed next to it in parenthesis. The second dropdown is to select the size that was listed next to your make and model in parenthesis.

Need a Left Hand Holster?:

Go to: Products > Holsters > Select IWB, OWB or Dual Carry > Select Left Hand

Need a P365 Holster?:

Go to: Products > Select the P365 Holsters Banner

Still Need Help?:

Email us at support@versacarry.com or call (979) 778-2000, Monday-Friday, 9am to 5pm CST.
Description
The Guardian - Black Vault, is one of our most popular of the Underground Series Holsters. It incorporates eye appealing designs that act as additional support in the holster. Each is handcrafted in the USA using Premium Water Buffalo leather and is available in left or right-handed orientations. The Guardian - Black Vault features include:
---
FORWARD CANT
Designed with efficiency in mind, we have included a forward cant into this holster. This cant not only will help conceal your gun, but it will also improve your draw speed.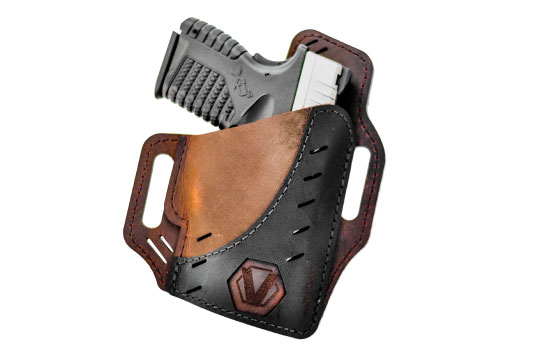 ---
RAISED PROTECTIVE BACKING
A holster should protect not only the user from the sharp edges of the gun but also the weapon from sweat. Our raised leather backing acts as a comfortable shield that protects both user and gun.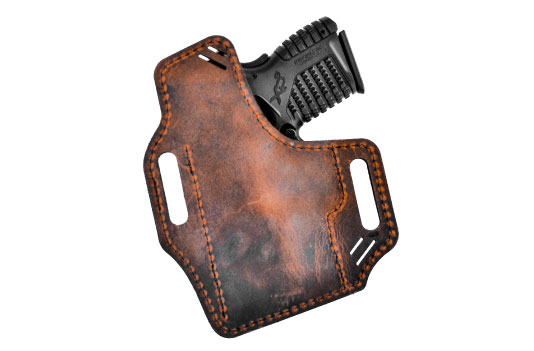 ---
EXPEDITED BREAK IN
Most leather holsters will require you to break in your holster before being able to use it. This is not only inconvenient but time-consuming as well. To avoid these, we have included a unique design that leaves the holster with a slight gap. By adding this gap, it speeds up the break-in time by about half.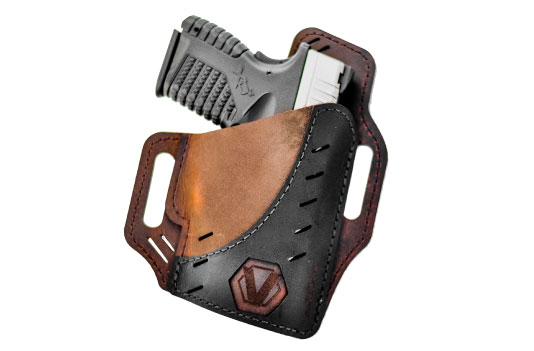 ---
DOUBLE PLY BACKING
Holsters with multiple layered backings serve numerous purposes which include extra comfort, more prolonged use, and better support for your handgun. It is vital that if you are going to carry that you not only have a holster that is comfortable but one that you can trust to contain your handgun securely.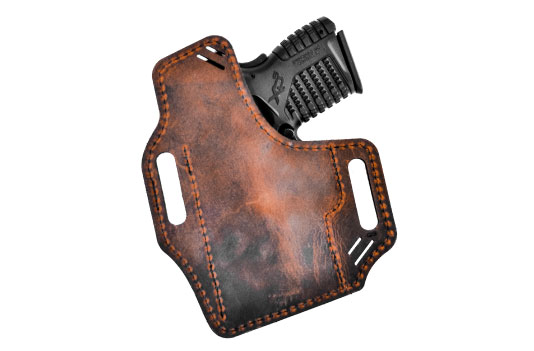 ---
ADDITIONAL LAYERING
We have incorporated an extra layer of leather in the front of the holster that adds support and integrity to the holster while remaining appealing aesthetically.

Warranty & Returns
Warranty
All Versacarry® products come with a Limited Lifetime Warranty. If you have a warranty related issue please contact us support@versacarry.com.
Returns
All products may be returned within 30 Days of Purchase. Shipping costs must be covered by the purchaser. All refunds will be issued within two business days of receiving the returned product less any shipping costs.
We reserve the right to void our Return/Exchange Polices if the product has been damaged and cannot be resold. Anyone wishing to make a Return/Exchange must first send a picture to verify that it's acceptable to be received back. If an order is sent back without authorization that is damaged you will be responsible for the shipping charges to receive the item(s) back.