The Versacarrier® Magazine Holder is our revolutionary design for a spare magazine pouch. It uses the spring space that is left inside of the magazine after full capacity for retention. We proudly make each Versacarrier® in the USA. The Versacarrier® Magazine Holder features include:
---
EASY ON/OFF DESIGN
Say goodbye to having to unbuckle your belt every time you need to take your holster off. We have designed this holster for convenience so that when you need to take your gun/holster off it can be done within seconds.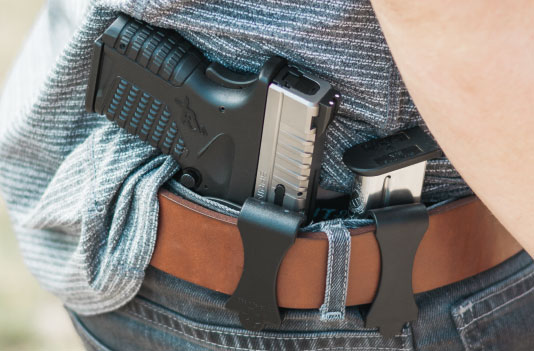 ---
MINIMAL BULK
Easily one of the smallest, most compact carry devices on the market today. Our Zerobulk® holster offers 75% less bulk than that of a traditional holster.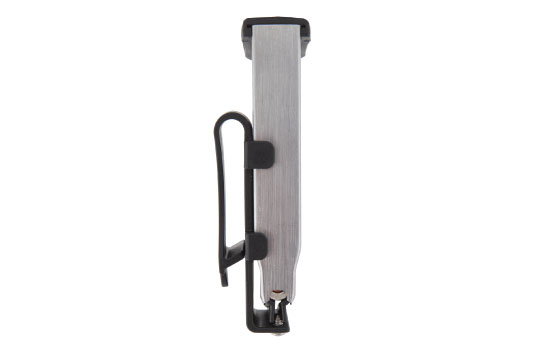 ---
SEASONAL CARRY
How you carry is very much so dictated on the time of year and weather. This used to result in having to own more than one holster, well not anymore. Our unique design allows for you to switch between inside (IWB), or outside (OWB) the waistband carry.

---
NO ROUND CAPACITY LOST
The Versacarrier® is held to the magazine by actually inserting it as if it were another round. Although this is the case, it does not cause you to lose any rounds as it works off what little spring space is left after a magazine has reached full capacity.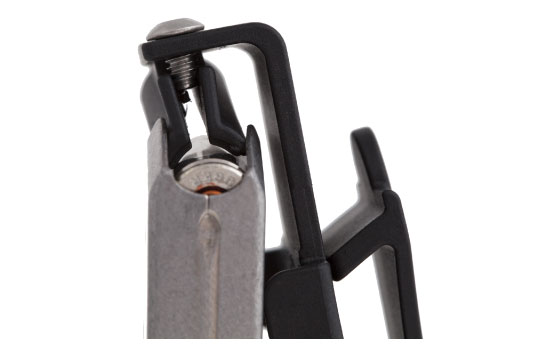 ---
ADJUSTABLE TENSION
Easily adjust the screw at the bottom of the Versacarrier® to either tighten or loosen the tension at which it draws.

---
CALIBERS AND MAGAZINE STACK STYLES:
CALIBER COMPATIBILITY
.380 ACP
9mm
.40 S&W
.45 ACP (Single Stack Magazines Only)
MAGAZINE STACK COMPATIBILITY
Single Stack
Double Stack
INDUSTRY REVIEWS/VIDEOS:
PRODUCT SPECIFICATIONS:
Designed for use with a standard 1.5" wide belt designed for carry. Don't have one, shop for one

HERE

.
Proudly Made in the USA
Limited Lifetime Warranty
30 Day Returns -

Read More Here