Description
The Zerobulk® Holster is the design that started it all. It has been widely accepted by law enforcement, police officers, and civilians all over the world. Its unique design gives it a revolutionary appeal to the normal realm of holsters which is why millions have chosen to use it for their carry holster. We proudly make each holster in the USA. The Zerobulk® Holster features include:
---
MINIMAL BULK
Easily one of the smallest, most compact carry devices on the market today. Our Zerobulk® holster offers 75% less bulk than that of a traditional holster.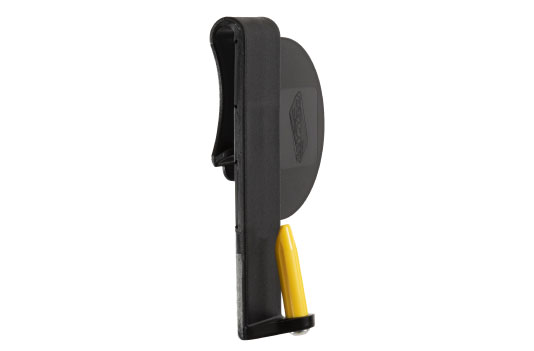 ---
EASY ON/OFF DESIGN
Say goodbye to having to unbuckle your belt every time you need to take your holster off. We have designed this holster for convenience so that when you need to take your gun/holster off it can be done within seconds.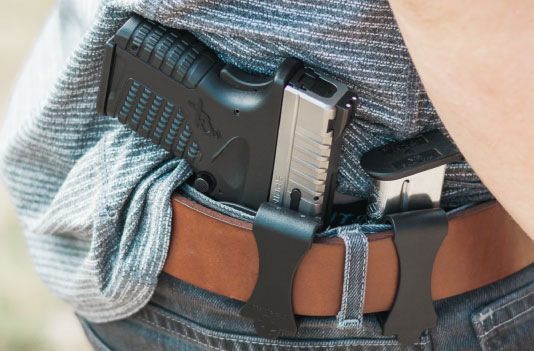 ---
LASER/LIGHT COMPATIBLE
Finding a holster for certain guns can be a challenge itself, let alone if you have a laser or light attached. Our innovative design works with most lasers or lights without alterations.

---
STRONG SIDED TRIGGERGUARD
To assist with minimizing bulk, we have designed this model with a trigger guard on the strong side of the weapon. When you receive the product, insert it in the desired side for left, or right handed carry.
---
UNIVERSAL FITMENT
Most holsters will limit you to one make and model. Not the Zerobulk® Holster. Each holster is sized based on the barrel length and caliber. This means that as long as you have these two sizing areas matched the holster could be used on multiple firearms.

---
CALIBERS AND BARREL LENGTHS
Caliber Compatibility
.380 ACP
.357 Sig/ 9mm
10mm/ .40 S&W
.45 ACP
Barrel Length Compatibility
2.75" - 2.99" (.380 ACP) - XS
3.00" - 3.25" (.380 ACP) - SM
3.26" - 3.50" (.380 ACP) - MD
3.00" - 3.25" - XS
3.26" - 3.75" - SM
3.76" - 4.25" - MD
4.26" - 4.75" - LG
4.76" - 5.00" - XL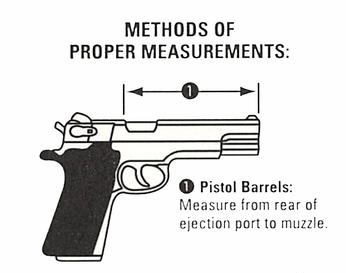 INDUSTRY REVIEWS/VIDEOS:
Warranty & Returns
Warranty
All Versacarry® products come with a Limited Lifetime Warranty. If you have a warranty related issue please contact us support@versacarry.com.
Returns
All products may be returned within 30 Days of Purchase. Shipping costs must be covered by the purchaser. All refunds will be issued within two business days of receiving the returned product less any shipping costs.
We reserve the right to void our Return/Exchange Polices if the product has been damaged and cannot be resold. Anyone wishing to make a Return/Exchange must first send a picture to verify that it's acceptable to be received back. If an order is sent back without authorization that is damaged you will be responsible for the shipping charges to receive the item(s) back.