The Versahub® Bedside Mount provides quick access to your handgun and spare magazine, utilizing our Zerobulk® Holster and Versacarrier® Magazine Holder (sold seperately). The Versahub® installs within seconds by simply attaching the holster and magazine holder into their specified locations and inserting it between your mattress/box spring.
***Not compatible with the Zerobulk® Revolver Holster.***
---
ANTI-SLIP HEXAGON DESIGN
We have incorporated a hexagon design on the top of the Versahub® that acts as an anti-slip feature. This ensures that it will not slip out from between your box-spring and mattress.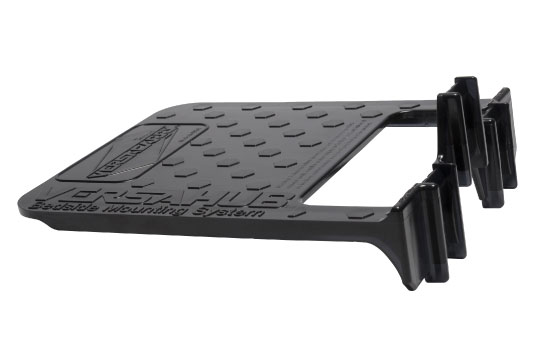 ---
WORKS WITH ZEROBULK GEAR
The Vershub® has been designed and will only work with Zerobulk® products. This includes the Zerobulk® Holster, Zerobulk® Pro Holster, Zerobulk® Revolver Holster, and the Versacarrier® Magazine Carrier.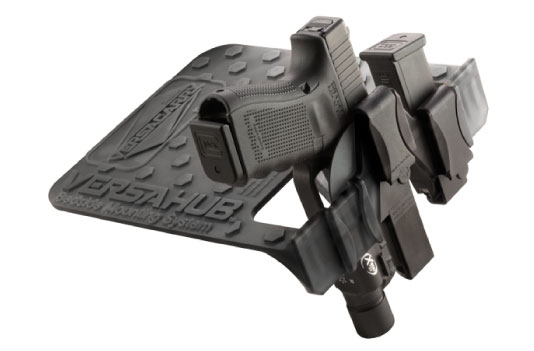 ---
GREAT FOR QUICK ACCESS
Easily access your handgun and spare magazine within a matter of seconds. Just reach down and draw the same way you would if the holster was on your waistline.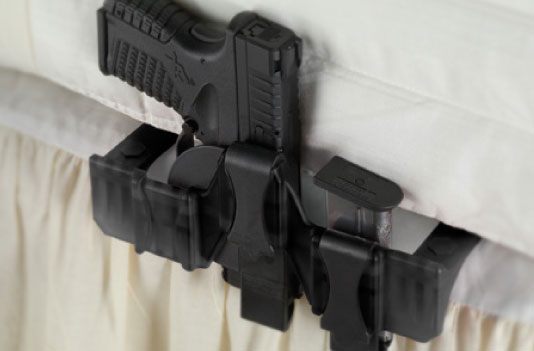 ---
INSTALLS IN SECONDS
The Versahub® was created so that it could be installed quickly and quickly. Just insert it in-between your box-spring and mattress, and you are ready to go.

---
PERFECT FOR TRAVEL
Take your home defense setup with you, even when you're away from home. The Versahub® is small enough to fit in your suitcase or backpack and will install in your destinations bed within seconds.

---
INDUSTRY REVIEWS/VIDEOS: